Combine & Conquer is the name of Redakai's second expansion. (The third set) It was scheduled to be released during the first quarter of 2012, however it was never released and the game is now discontinued.
The Italian version of Redakai received Combine & Conquer X-Readers and 5 card booster packs.
Information
This set had new art and subtitles for character cards.
The original characters had new defense zones and abilities.
This set had monster cards with a new ability similar to combination or fusion. although so far there is no evidence of this from the packs samples.
Introduced the FURY keyword
Ekayon was planned to be an upcoming character for this set.
The only card released from this set was Blue Armorite. It was an exclusive card that came with a white battlefield.
Combine & Conquer "First Series" includes 3 Combine & Conquer commons, 1 Combine & Conquer Rare or Super Rare, and one reprint from either Premiere Set, Gold Pack or MetaCharged.
Introduced Attacks that partially damage a Health Zone
Upcoming Cards
Monster Cards 
Armorite - Cannonite (released)
Metanoid - Solar Plasma
Scorpirion - Blue Animal
Scorpirion - Red Animal
Spykor - Red Machine
Zytron - Blue Animal
Gorose - Green Animal
Scarachnoz - Red Animal
Ocelot - Ocelot Animal
Bruticon - The Destroyer
Harrier - Blue Animal
Infinita - Fire Red Flames
Gorose - Red Animal
Spindrax - Red Elemental
Dragus - Gold Animal
Gran-Ite - Red Elemental
Gran-Ite - Green Elemental
Sproketz - Electric Machine
Dragus - Komodo Terror
Attack Cards
Kairu Barrage
Anti-Matter Vortex
Insect Swarm
Scatter Burst
Photon Frenzy
Thought Quake
Quick Backlash
Debris Explosion
Acid Explosion
Gust of Axes
Sensorial Scrambling
Ghost Bears
Absolute Frost
Sensorial Mist
Destruction-matter
Insidious Mist
Misleading Radius
Regenerative Explosion
Lightning Trap
Swarm of Insects
Pungent Bolt
Sudden Hurricane
Ball of Ice
Agile Strike
Shocking Spear
Smoked Screwing#
Burning Destroyer
Seismic Impulse
Intial Salvo
Photonic Frenzy
Gallery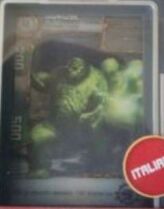 Community content is available under
CC-BY-SA
unless otherwise noted.