Welcome to Redapedia!

We are currently editing 569 articles, and we want you to help!
About this Wiki | Statistics | Policy | New Pages | New Files | Categories | Wiki Tutorial | Help Pages |}
The Redakai website that anyone can edit!
Chat with other fans of Redakai by clicking here
About Redapedia
Redapedia is a collaborative encyclopedia about the TCG and animated television series, Redakai. It is kept up-to-date by editors like you, to make sure Redapedia becomes the largest database on Redakai. Become a member and you can help us expand Redapedia so it may grow. Need an introduction to Redapedia, then go to the Community Portal. Be sure to read our Policies, as it provides the guidelines for the content posted. Also, use our tutorial for information on how to create, format, and edit pages.
Featured Article: June
For information about Redakai's Combine & Conquer expansion set, click
here
.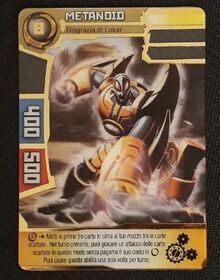 Latest Episode
The End Of The Shadow: Part II
Next Episode
None
Follow Us

<twitteruser username=Redakai limit=3 />
Redapedia Blog Posts [add ·

more

]
Can anyone please tell me the name of this attack because sometimes it is hard to understand the name of some attacks either because of the audio or the attack is to short named.

Jurdz
•
Hi there. I have been collecting Redakai for a few years now after discovering a batch of cards at a car boot sale. I am not really interested in the tv series - just the cards.
At the moment I need 4 cards to complete my Conquer and Metacharged sets. So if anyone can help me withbthat I would be mo…
Hola!
I am not Spanish, that is the only other word I know.
Um...eheh.
So I'm gonna start off by saying that Redakai: Conquer The Kairu is an underrated series that should have WAAAAYYYY more recongition in my opinion. I mean, it is freaking OP and don't get me started on how even though every episode…
Gallery
Featured Media: August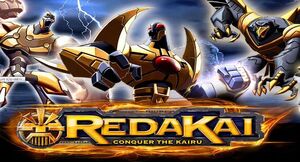 A scanned image of Redakai, featuring Monsters.
Community Poll: November
Member of Fandom: Toys and Games

Wikia: Toys and Games (TaG) is a family of open-content encyclopedias based on toy/game franchises, vowing to help each-other, wherever help is needed, and create a family of unified wikis.